It was our privilege at Wigs.com to have the opportunity to meet Kim Hunter. She touched each of us as she shared her emotional experience from the time she was diagnosed with breast cancer to now living as a survivor. She took us through what it was like to lose her hair from radiation and chemotherapy treatments and explained how wigs help her look and feel like herself again. "I'm Kim, but I'm Kim with the hair I always wanted," she said. Wigs allow people to talk to her "as Kim…not Kim with cancer." Thank you, Kim. We appreciate you taking the time to share your story.
Featured wigs: Elle and Kristen by Jon Renau in color 12FS8, Vogue by Ellen Wille in color Auburn Mix and PLF 001HM by Louis Ferre in color Light Chocolate.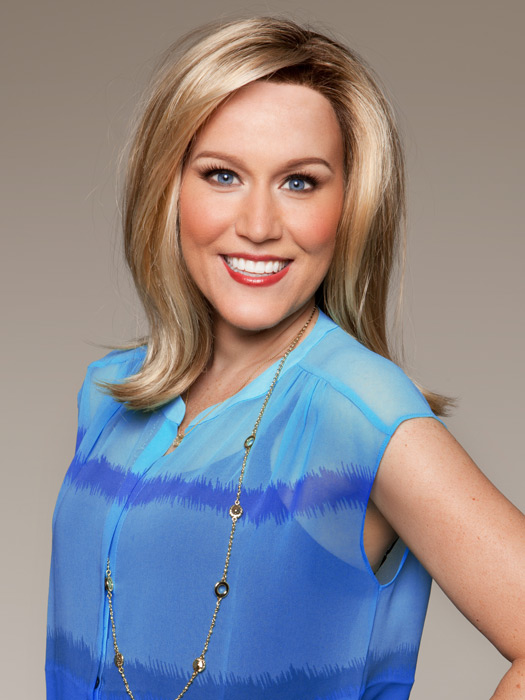 Pictured above: Kim looks beautiful in Elle by Jon Renau.
SHOP: ALL WIGS | ELLE BY JON RENAU | KRISTEN BY JON RENAU | VOGUE BY ELLEN WILLE | PLF001HM BY LOUIS FERRE