There are currently no items selected for compare.
In order to compare items, click "add to compare" on a product page or within quick look.
Call 800-581-2001 for assistance
eGift Card: The Perfect (Last-minute) Holiday Gift
Posted on December 23, 2013 by Wig Expert There have been 0 comments
Merry Christmas & Happy Holidays from Wigs.com!
Christmas is almost here, and we know one thing every woman wants this holiday season - fabulous hair!
Do you have a friend, family member or loved one in need of a wig? Or maybe you need a wig yourself and someone's asked you for a last-minute gift idea?
If so, we have good news - Wigs.com now offers eGift cards! It's not a physical card so it can be sent in seconds. You simply choose the amount and it will automatically be emailed to the recipient with your custom message. It's that easy!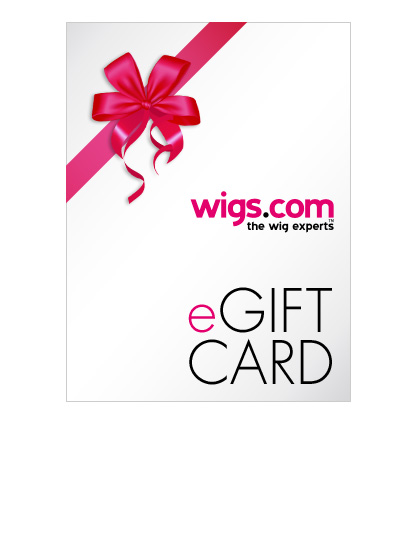 And eGift cards can be used on anything sitewide, including wigs, hairpieces, hair extensions, hair care products and more.
SHOP: WIGS | HAIRPIECES | HAIR EXTENSIONS | HAIR CARE PRODUCTS
Click here to give the gift of great hair!
This post was posted in wigs