There are currently no items selected for compare.
In order to compare items, click "add to compare" on a product page or within quick look.
Call 800-581-2001 for assistance
Wig of the Week: Adriana by Jon Renau
Posted on July 3, 2014 by Wig Expert There have been 0 comments
The Wig Experts have chosen Adriana by Jon Renau as our wig of the week. This feminine, long and layered style has been one of our favorites for a while. And customers agree - it's both a best selling and top rated style. We think you'll love this wig.
Adriana was part of Jon Renau's Fall 2012 Collection. Adriana is supremely natural looking and offers natural movement; it's also ready-to-wear. See for yourself why this wig is so special.
Adriana lace front wig by Jon Renau ® is a feminine long wavy style. Long layers and soft open waves make this style current and flattering on any face shape. Smart Lace ™ and a monofilament feature allow for styling away from the face and parting versatility. The hand tied cap construction allows each hair to swivel freely adding to the natural appearance. Adriana has all the best features and loads of bombshell volume and movement.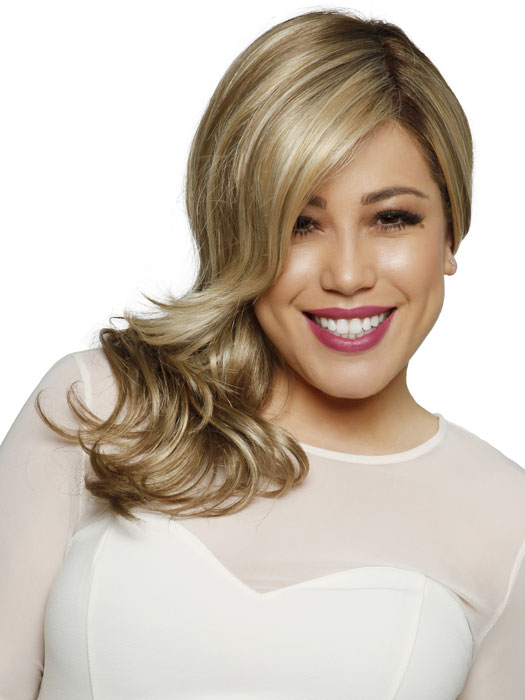 Pictured above: Wig Expert Christina wearing Adriana
We love Adriana so much, we chose to feature it in our Side Swept How-To pictorial. See the before and after pictures of Wig Expert Christina in Adriana on our new How-Tos page in the Look & Learn section for a step by step guide to this hairstyle.
SHOP: ADRIANA BY JON RENAU | ALL JON RENAU
This post was posted in wigs