There are currently no items selected for compare.
In order to compare items, click "add to compare" on a product page or within quick look.
Call 800-581-2001 for assistance
Sexy Wigs | Sexy Costume Wigs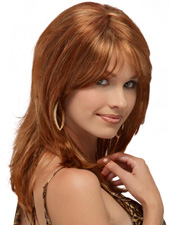 Irresistibly Sexy Wigs...
Discover the other you with Jon Renau's Illusions, a stunning collection of sexy wigs guaranteed to get you noticed. Perfect for when you are feeling flirty, mischievous or just want to completely transform your look or pair your Illusions fantasy wig with your favorite costume for the ultimate fantasy. Sexy wigs allow you to say it all without saying a word. Choose from long layered styles, sleek styles and romantic soft waves to enhance the beauty within. Have fun experimenting with a wide array of trend setting salon colors. Each Illusions wig is available in Average/Large cap size to accommodate your own hair under the wig for a perfect fit.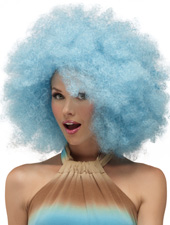 Go Wild with Sexy Costume Wigs
Jon Renau costume wigs are the perfect for Halloween, themed parties, cosplay, theater or just for fun. Get lots of laughs in a huge afro or turn heads in a vibrant bob. Regardless of the quality of your costume a fun costume wig is sure to make it better.  So go ahead, "wig out" for Halloween or your next costume party with a costume wig from Jon Renau. Want to see more? Also check out Lacey Costume Wigs has the largest selection of wigs from pirate wigs to clown wigs and everything in between. Also check out Incognito and Revlon for classic styles in all your favorite colors from red wigs to white costume wigs.
SHOP ALL COSTUME WIGS ►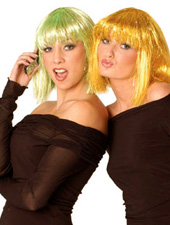 Need help finding perfection?
Wigs.com offers everything you need from colorful bobs, fantasy wigs, afros, costume wigs, Halloween ideas and so much more. If you need help finding your Halloween costume wigs or have questions regarding your color, wig size, or shopping Wigs.com for any of our 4000+ wigs, hairpieces or hair extensions, please call us at 1-800-581-2001. Our licensed cosmetologists are waiting to help you Monday through Friday, 8:00 a.m. to 7:00 p.m. CST.
More Sexy Wigs...